What are the most successful online business models?

by Bob Singor · Updated November 01, 2020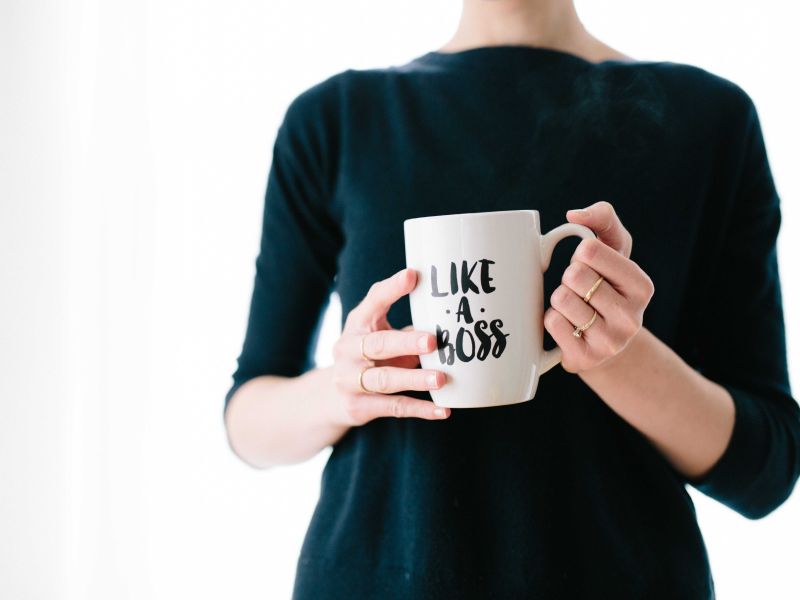 Are you curious about starting in internet entrepreneurship but not sure how to begin?
If you have a product, service or information you want to sell online, or you want to monetize your content, you may find the variety of internet business models raises questions about just how to do that.
In this article, we will break down the most popular business models used by each of the three big categories of e-commerce: Advertising, Product and Service -based internet businesses.
Advertising
If you are a content creator with a blog or a vlog, advertising is one of the most natural fits for monetizing your work. Two of the big strategies for integrating advertising in your posts are Affiliate Marketing and Display Advertising. Lets examine each of these:
Affiliate Marketing
The fundamental concept of affiliate marketing is that your opinion is valued by the people who follow your content and they will likely take your recommendations to heart. "Sponsored" posts or ones that contain "affiliate links" are the hallmarks of this strategy. The most effective way to create value through an affiliate marketing program is to share products you can personally recommend and that are relevant to your audience.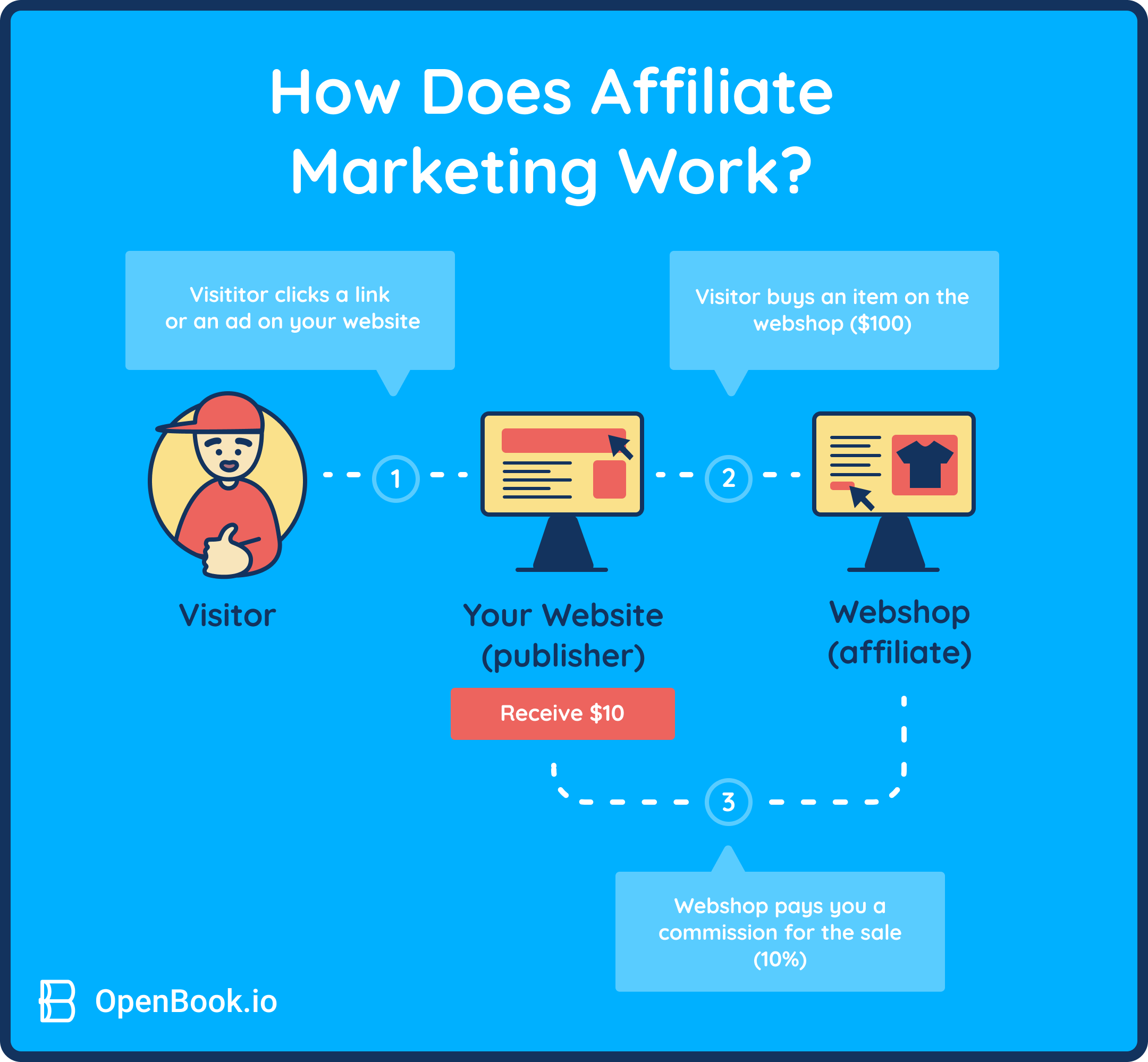 One of the largest affiliate marketing programs is Amazon Associates. When you join the program, Amazon provides you personalized links for their products you share in your posts. Every time your link is used to purchase an item, you receive a portion of the sale. Amazon has recently introduced a new level of affiliate marketing with the "Amazon Influencer" program. This new program raises the stakes for influencer-status social media accounts, with a specialized Amazon homepage for your recommended products, so you can share them on social media platforms where adding links is not possible.
Display Advertising
Display advertising is the technical name for all the banner ads displayed (or blocked!) on the pages you visit. This business model can position your site to generate passive income, as opposed to the work involved with each recommendation in an affiliate program. However, your site will need to meet the specific criteria of the advertising network you partner with.
Google Adsense is one of the best-known display advertising partnership opportunities. With Google's program, once your site is accepted you add code designating where ads can be placed, and Google identifies ads that fit the content and audience of your site. The highest bidding of these ads gets the spot on your website. Earnings are based on the number of visitors to your site per month. To get an idea of how profitable this could be for you, Google made a calculator you can find here.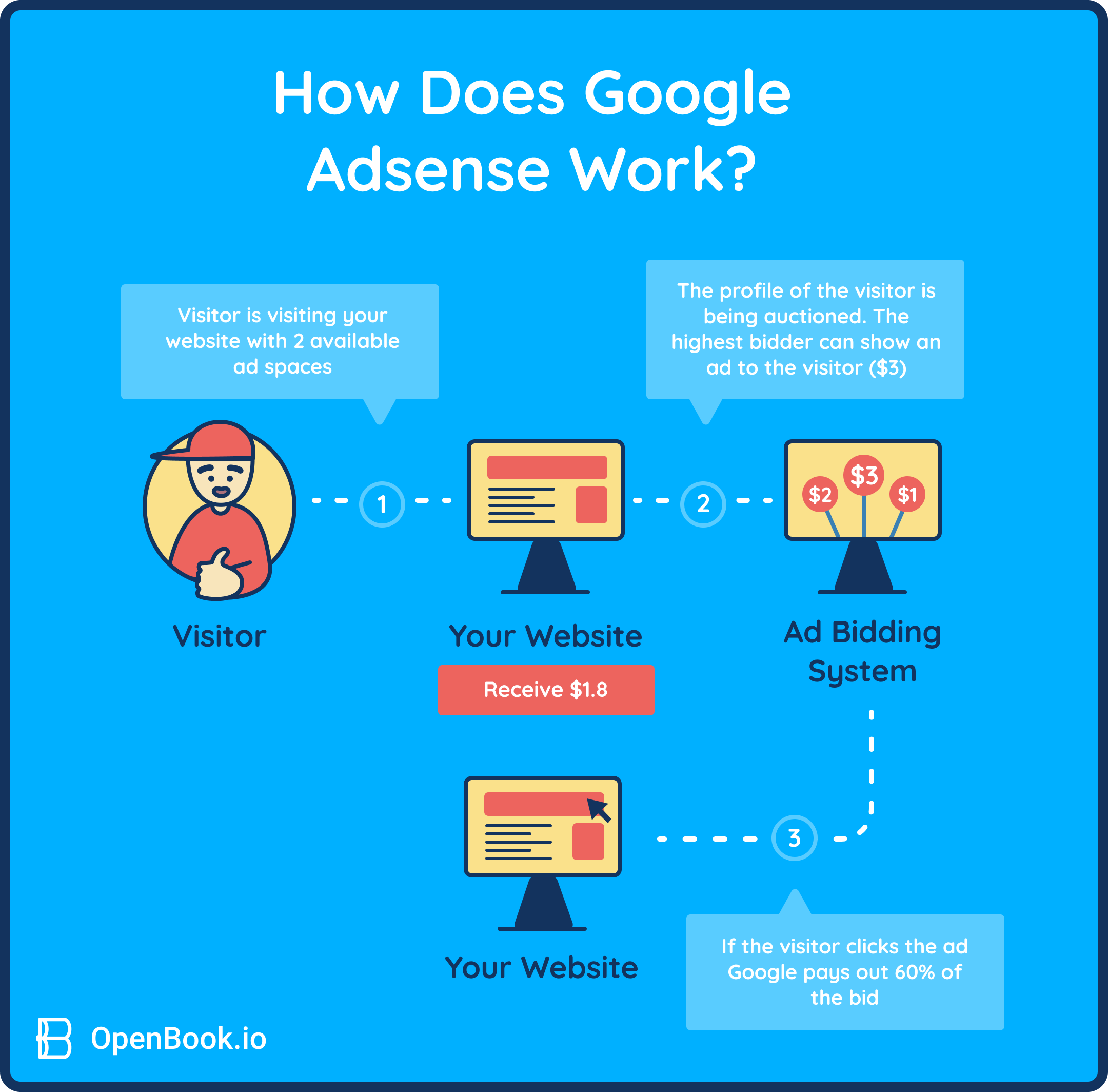 While Google Adsense is one of the biggest and best known display advertising platforms, it is not the only one. If you are interested in this model it is a good idea to look into alternative platforms as well to optimize your chances of success.
Product-based Businesses
If your idea for an internet business is centered around a product - whether it be physical, digital or informational - one of these models is likely the best fit for you.
Physical Products
While it was not our intention for Amazon to figure so prominently in this overview, there is no debating the fact that they have developed some of the most popular internet business models for selling physical products. If you are interested in selling merchandise that you yourself produce or acting as a reseller, the following models are available to help realize your vision:
Amazon FBA
Amazon FBA (filled by Amazon) is the most popular method of selling through Amazon. In this model, you store your merchandise in an Amazon fulfillment center and Amazon is responsible for packing, shipping, and providing customer service for all sales. To keep storage and service costs low, this service is best for merchandise that is small, lightweight, and sells quickly. According to Amazon, some of the best-performing categories in use the FBA program include books, baby items, exercise clothes, and small electronics.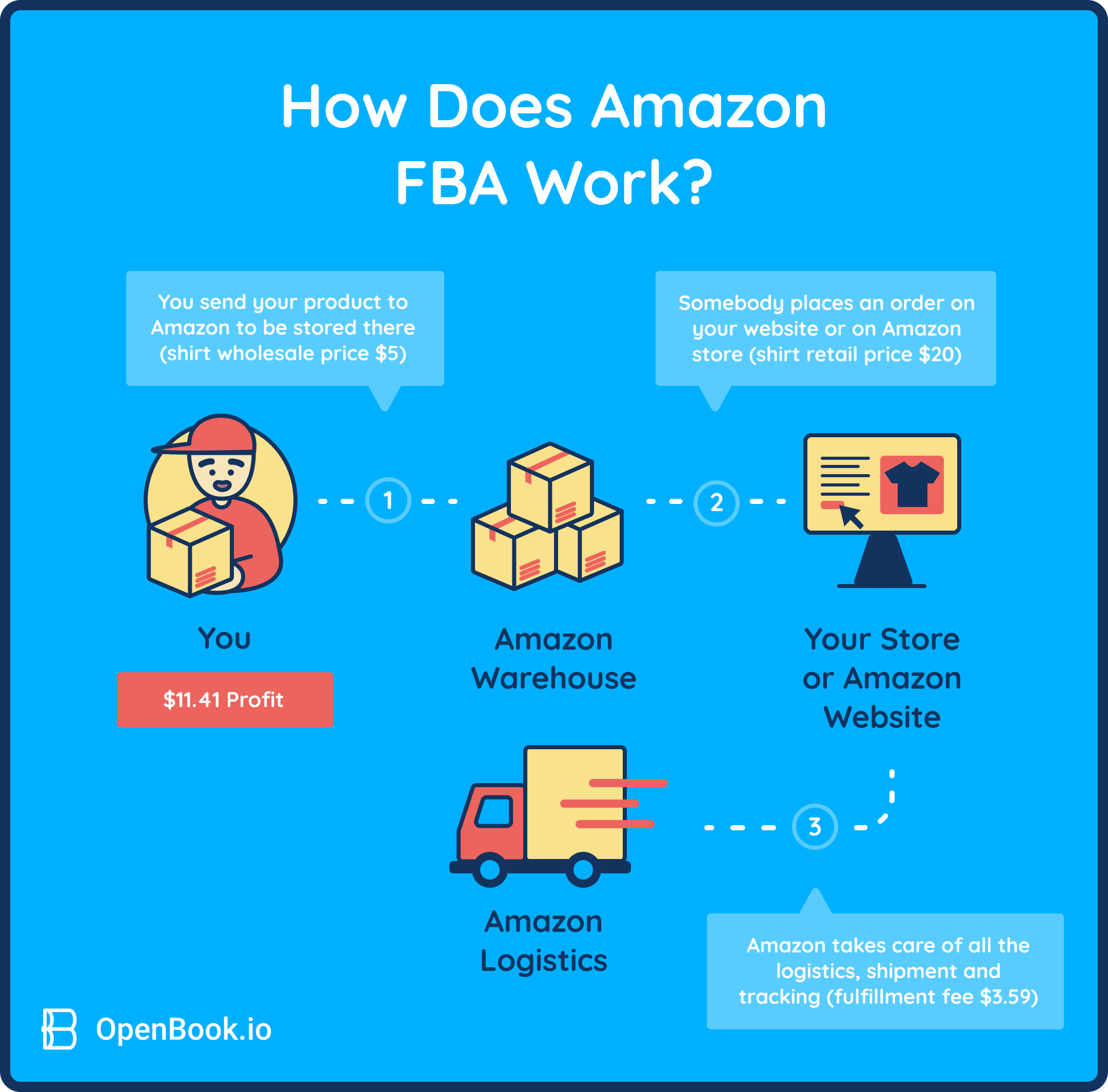 Amazon FBM
With the FBM or Filled by Merchant model, sellers essentially use Amazon as a storefront, maintaining control of customer service and the physical aspects of fulfilling orders themselves. This option is better for companies who have existing logistics and customer service functionality, or whose oversized, heavy or slow-selling merchandise would drive up the cost of the FBA option.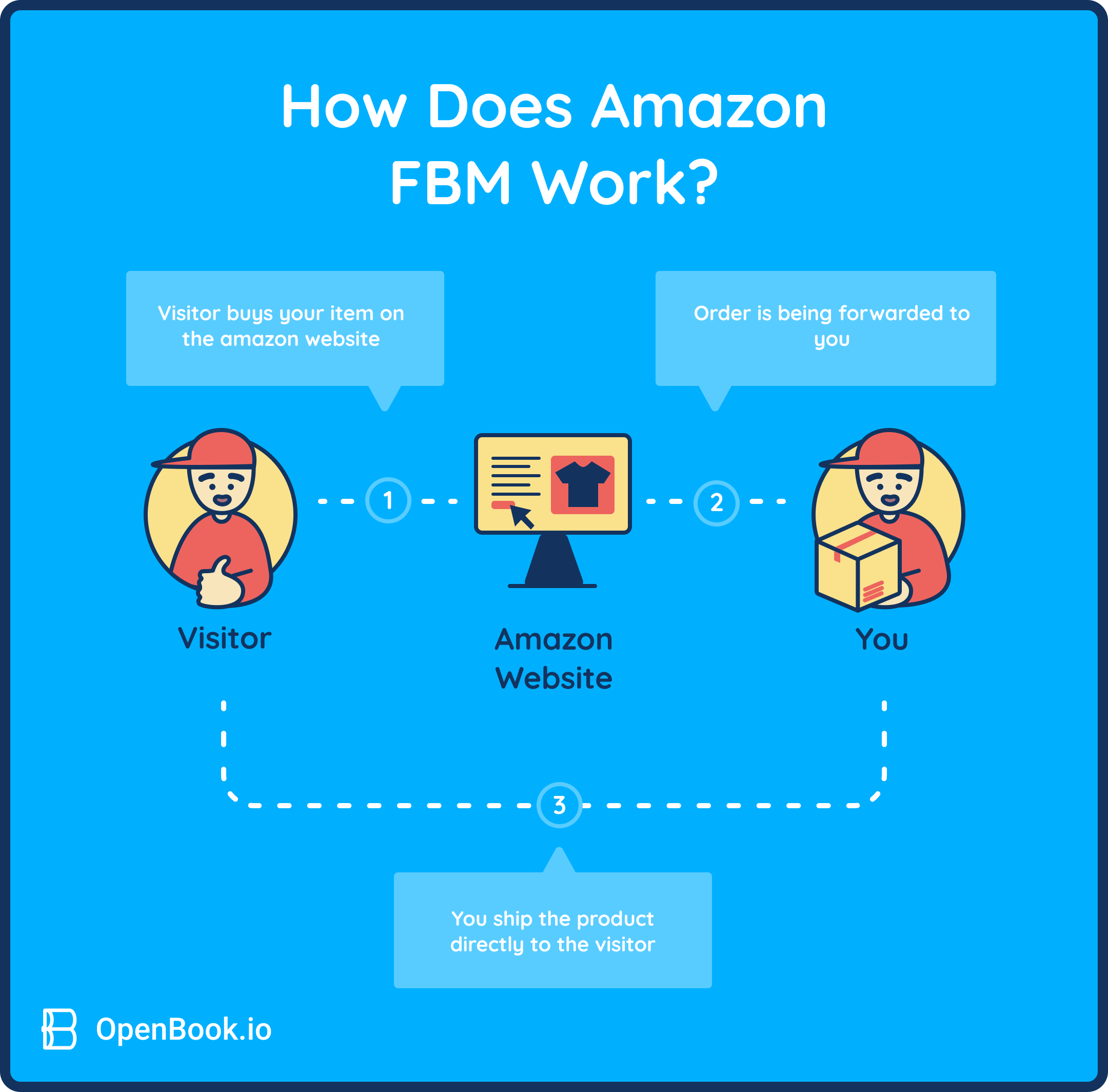 Drop Shipping
In the drop shipping business model, the internet entrepreneur builds a web store to sell products but does not own any merchandise or prepare any shipments. Rather, as a drop shipping seller, when someone purchases an item from your shop, you order it from the merchant (usually a wholesaler or manufacturer) and have it shipped to them. This is one of the easiest and lowest-cost methods of starting a web shop. Although it reduces control over stock and customer service, it provides an opportunity to "test the waters" with different products and types of merchandise without the need to buy a full inventory. One of the largest platforms for this model is Shopify.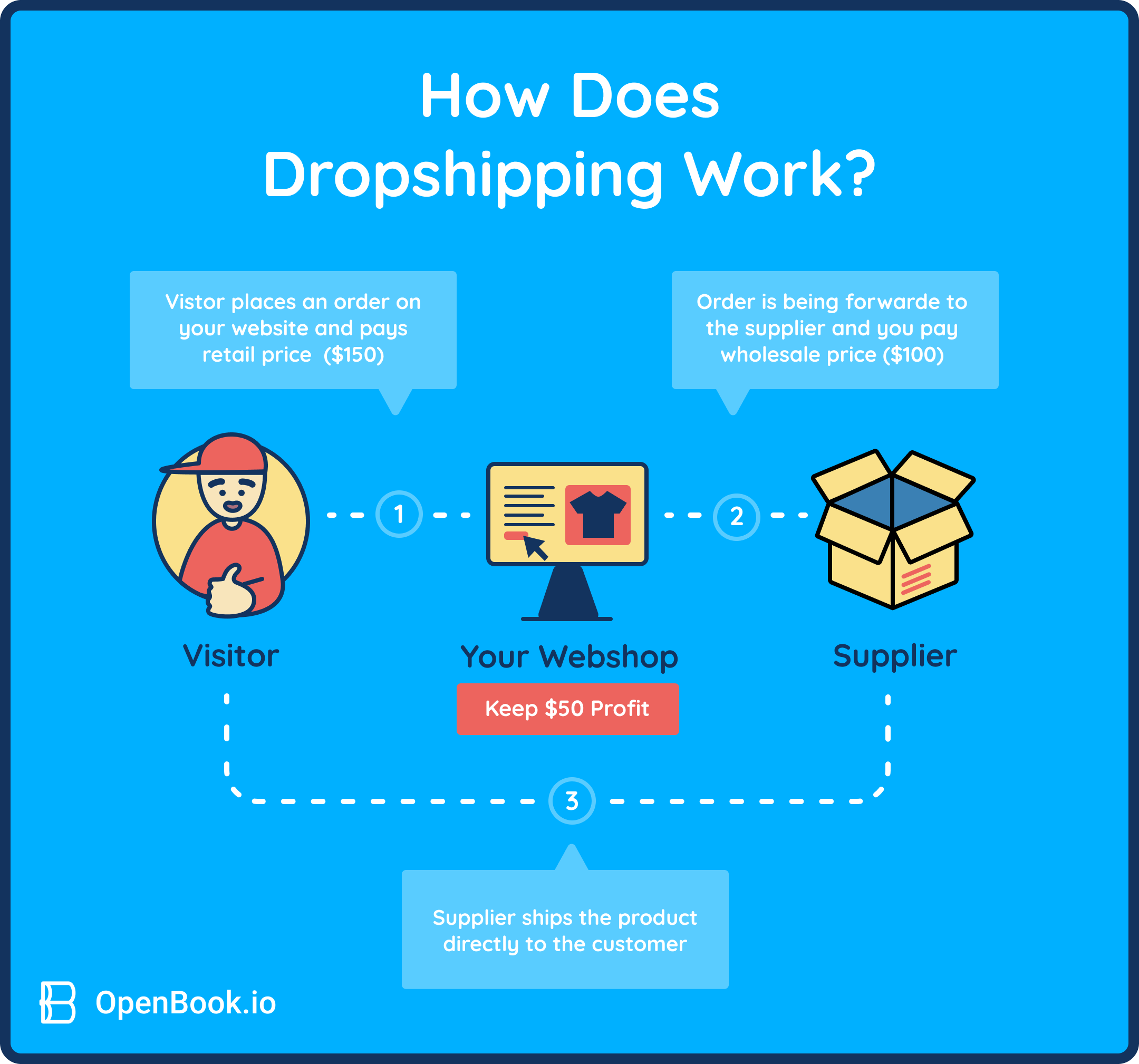 Amazon KDP & Amazon Merch
These niche business models open the door for people with a story to tell or who create digital designs for shirts and hoodies. Kindle Direct Publishing is Amazon's self-publishing platform. It includes both the digital option of publishing to Kindle as suggested in the name, and also the option of printing books. Printed books can be sold on Amazon from the same account.Amazon Merch is a print-on-demand service for t-shirts, sweatshirts and hoodies. Designs are only accepted from approved creators, and royalties are paid monthly. Amazon retains all control of the printing and pricing of the garments, but this free option can be an avenue for gaining exposure.
Digital and Information Products
Any purchase made online that the buyer downloads instead of receiving in the mail can be considered a digital or information product. These goods are produced once and available for sale in unlimited quantities (unless intentionally limited). Common digital products include software, music, e-books, photography, graphics such as fonts and templates, and digital art. Information products are frequently formatted as videos or e-courses. Both digital and information products can be sold through web shops as physical products are, or through applications.
Service-based Businesses
For many companies that provide a service, web shops or applications are critical in building the business and managing administration and client accounts.
Productized Service
The productized service business model aims to facilitate growth through scalability and reducing the amount of time spent on each client. Rather than conducting an intake and building a customized proposal for each client, services are offered in very specific packages on either a one-time, recurring or subscription basis. This model is particularly well suited to entrepreneurs offering design, content creation, coaching, training, consulting and marketing services.
Lead Generation
This model is all about connecting businesses with interested potential clients. When these networking services are directed toward recruiting other organizations as clients, it is known as B2B (business to business) lead generation; recruitment of individual customers is known as B2C (business to customer) lead generation.Common lead generation strategies include marketing, email automation and advertising in order to identify and engage potential clients. According to the Hubspot Ultimate List of Marketing Statistics for 2020, 49% of companies report that increasing customer acquisition is their primary objective, and the mean cost per lead is just under $200. If you have the creativity and persistence to offer this service, it can be a very lucrative business model.
SaaS: Software as a Service
SaaS is the cloud-based alternative to marketing software as a digital product. Access to the software is sold as a subscription and provided through a web browser. The SaaS market is one of the fastest growing sectors of internet business today, valued at USD158.2 Billion in 2020 and projected to reach USD 307.3 Billion by 2026. This model maximizes market reach as it can be run on any operating system and offers a lower cost than licensing or selling the software, making it accessible to small business and individuals. It requires no hardware investments, and is easily updated in the cloud. Giants of the SaaS world include Salesforce, Microsoft 365, Google Apps, Amazon Web Services, Dropbox and Slack.
As an internet entrepreneur, whether your idea centers around a product or a service, or you are a content creator looking to monetize your site, we hope this guide has helped you get a clearer picture of how the most popular internet business models function. Which do you think might help you reach your goals?