What is the right top-level-domain for my website?

by Bob Singor · Updated September 07, 2020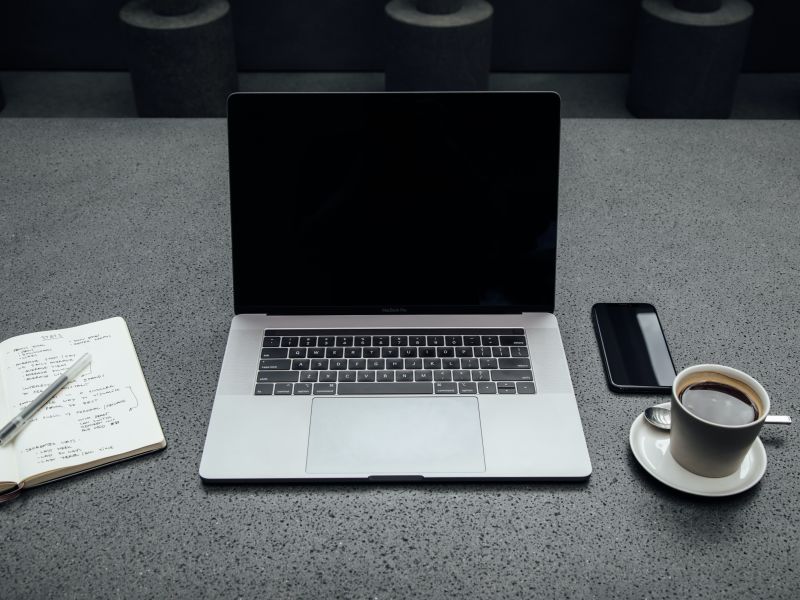 You're ready to start your new business idea. Ten great ideas for your .com domain name pop up in your mind. You start to look them up and see all these names are taken. You try as many more names as you can think of, only to find they are all taken as well! At this point you may consider registering your site on an alternative top-level-domain (.tech .ai .online, etc.) because there are a lot more of these available.
After reading this article, you will have:
A fundamental understanding of top-level-domans (TLDs) and the different categories of TLDs
A better idea about which TLDs would be a good fit for your company
Knowledge about how TLDs affect search engine rankings.
Let's get started.
The fundamentals of top-level-domains
What is a top-level-domain (TLD)?
Top-level-domain or TLD is the last part of a web address after the "dot" symbol.
Who manages the TLDs?
All TLDs are managed by ICANN, which stands for "The Internet Corporation for Assigned Names and Numbers." ICANN is an American nonprofit organization that manages all TLDs, either directly or by designating them to a country or organization.
There two general types of TLDs: generic and country code TLDs. Here we will look a little deeper into each.
Generic TLDs
From 1998 until 2013, ICANN only released a couple of generic TLDs. These TLDs are by far the best-known, and they are managed by ICANN without the involvement of any other country or for-profit organization. The most popular ones are:
.com – For commercial use
.net – For networks
.org – For organizations
Country Code TLDs
Country code TLDs, also know as "ccTLDs" are, as the name describes, reserved for countries, sovereign states, or dependant teritories. Most of these TLDs are managed by an organization that was assigned by that specific country. Here are the top 5 ccTLDs.
.cn – China
.de – Germany
.uk – United Kingdom
.tw – Taiwan
.nl – The Netherlands
Generic Country Code TLDs
After available web addresses on the most popular ".com" became more scarce, people started to look for alternatives. Some people started to register domain names on TLDs that were originally meant to be ccTLDs. The use of ccTLDs this way became known as "gccTLD."To increase the visibility of these sites outside of the original geographic area, Google processes these domain names as generic instead of regional.
The use of these TLDs for generic sites has been a win-win, as it has opened many opportunities for web developers and has become a sizable source of income for these small countries. For example, Tuvalu, a small British Commonwealth Island with a population of 11,000 recieves around $5 Million annually for the right to administration of their ".tv" domain name.
Here are some examples of popular gccTLDs:
.tv – originally intended for Tuvalu but now mostly being used for television or video-related sites
.io – originally intended for the British Indian Ocean Territory but now mostly being used for tech-related websites
.ai – originally intended for Anguilla but now mostly being used for AI(artificial inteligence)-related websites.
.fm – originally intended for the Federated States of Micronesia but now mostly being used for FM radio stations and streaming audio websites
We took advantage of this option for our tech-related projects OpenBook, WhitePaper and CloudPDF.
Whitepaper.io

Apr 2, 2018

€849.57

Domain cloudpdf.io

May 29, 2020

€32.00

Sale of domain openbook.io

Oct 10, 2018

€1,085.43
Alternative Generic TLDs
As internet growth continued to explode, even with the creative use of ccTLDs it became harder and harder to find available domain names. Even if they were not developed, most web addresses were registered by domain name resellers, people who essentially "flipped" them to make a profit. There was a real need new top-level-domain options to catch up with demand.
In 2013, ICANN announced the introduction of new TLDs known as "TLD strings" - generic use TLDs whose names tend to say what use they are for. ICANN delegated the administration of these TLDs to third-party organizations under very strict terms. This really opened up the industry and gave us a lot more possibilities in choosing a domain name. Here are the most popular TLD strings that became available after 2013:
.online
.xyz
.site
.top
.vip
.blog
How to choose the right TLD for your website
Now that you are updated on the top-level-domain fundementals, we want to help you apply this knowledge and choose the right TLD for your website.
Most of us would prefer a .com address, knowing the .com domain names are the most popular and sought-after. Of course, because of their scarcity it is also really hard to find names that are available.
Answer the following questions to find out if an alternative TLD is suitable for your new website.
Is your website region specific?
Are you targeting an audience in a specific region? If so, consider choosing the country code TLD for that region. For example, let's say you want to build a website for French car enthusiasts: then a local ".fr" domain name would be a great choice. Using the specified TLD will increase your credibility with the audience, and your exposure with people searching in that region.
We purchased several local domain names for our project usermanual.com to provide manuals in different languages targeting specific regions. We experience that our local TLDs score higher in search engine rankings in those regions than the generic usermanual.com site.
Snapback bruksanvisning.se

Nov 28, 2018

€131.85

Sale of the domain name : Notice.fr

Mar 14, 2017

€3,074.74

Domain: handleiding.nl

Sep 29, 2016

€3,500.00
Are you mainly targeting traffic from SEO?
If your initial idea for a .com domain name is not avialable and brand recognizion is not that important to you, an alternative TLD might be a good option. Put another way, if people visiting your site depends heavily on inbound links and search engine rankings and not necessarily on them remembering your web address, alternative TLDs like .online, .tech, or .art can be a good solution.
The reason to avoid the alternative TLDs (at least for now) if you are building a brand is simply that people are not used to them yet. For example, my business partner and I have a web agency called With Love Internet. We used to own the domain name "with.love" and we constantly had to explain to people that they indeed could really type .love in their address bar. They would say, "No - you mean with.love.com, right?" and we would assure them, "No, really you can type just "with.love." In the end we chose to change the domain name to "withloveinternet.com" and that removed the confusion.
Before choosing an alternative TLD you should be aware that some of them, like .tk, .biz, .info, .ws, .name, are heavily used by spam websites. Because of this, the impact on search engine ranking for these specific TLDs can be negative. You will need to be a much more established website to be taken seriously by search engines if you choose one of these TLDs. Don't let the bad reputation of some scare you away from this wide-open option though - there are literally hundreds of other alternative TLDs available.
Click here for a complete list of all available TLDs, including all of the alternative TLD options
Are you building a global brand?
Sometimes, the .com option is worth the investment or the wait. If you are trying to build a website targeting a very wide audience and your aim is that people will remember your brand and come directly to your site, we highly suggest that you buy a .com domain name.
If this is the case, there is a high chance that all the domain names you have in mind are already registered or held by resellers who demand a high price. We suggest that you begin by first proving your business model with an available domain. During this period, put some budget aside for a future investment in a .com name. This will allow you to start growing now and transition to a domain that people will remember at the right time.
Below a couple of .com domain names that we bought for OpenBook projects
Domain gemdoc.com

Jun 4, 2020

€1,111.11

Domain Name Sale: UserManual.com

Jan 31, 2017

€12,974.98
We hope this article has given you more understanding about top level domains and some ideas about how to best use them for your goals. We have certainly seen ourselves how much the right domain can help build your project and we hope you will find the best option!